Dan Brown writes a letter to the Scottish Rite Freemasonry, U.S.A.
20.10.2009
Dan Brown, author of the novel The Lost Symbol, was asked to address the 2009 Biennial Session of the Ancient Accepted Scottish Rite, Southern Jurisdiction in Washington DC, October 4-6, 2009, but because of his schedule, he could not be there. 

Here is the letter he wrote to the Southern Jurisdiction.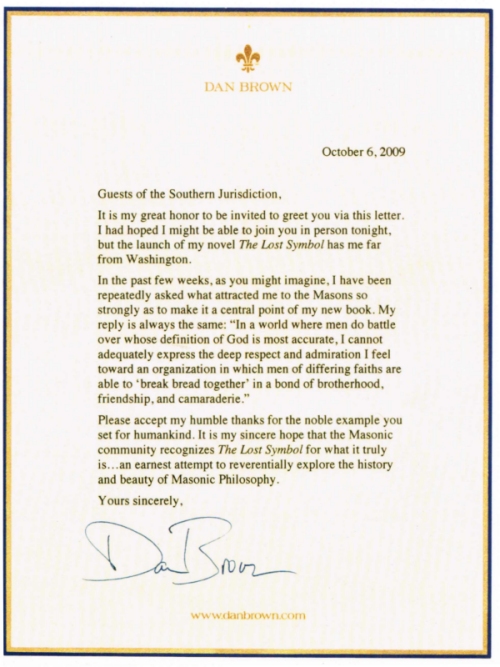 Document courtesy of Ill. Bro. Alain Bernheim,33°.
PS Review of Freemasonry Alerts are email updates of the latest relevant news and papers published on this site


Subscribe Now
Masonic Int'l News


English

Française

Español

Português

Italiano