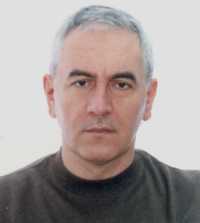 Dimitrije O. Golemović, born in Belgrade on 3 April 1954, graduated from Belgrade Academy of Music, Departments of Ethnomusicology, Composition and Solo Singing. He obtained a master's degree and a doctorate in ethnomusicology, currently a professor of ethnomusicology at the Faculty of Music. Studying folk music, he has visited more than 600 villages in Serbia, Montenegro and former Bosnia and Herzegovina and collected thousands of folk songs. He is the author of a large number of papers and several books, two records, seven CDs (additional two are being produced). As a composer he is mainly inspired with Serbian folk music, and the bulk of his works are vocal songs – solo songs and choir compositions.
MAIN WORKS
Books: Folk music of Podrinje, Drugari, Sarajevo 1987; Folk music of Titovo Užice region, Etnografski institut SANU, Special Editions, Vol. 30, book 2, Belgrade 1990; Ethnomusicological Essays, Biblioteka XX vek [20th Century Library], Belgrade, 1997; Refrain in folk singing: from ritual to entertainment, Renome – Bijeljina, Akademija umjetnosti – Banja Luka, Belgrade 2000. (with CD)
Records and CDs: Wandering down the field (folk music of Zvornik's Podrinje), PGP Belgrade, 1983; Women singers from Ribaševina, PGP Belgrade 1983, Serbian folk music (varia) Melomarket, Belgrade 1994 (in cooperation with D. Dević); Musical tradition of Montenegro (a study with two audio tapes), Pergamena, Podgorica 1995; Folk music of Takovo, Logistika, Belgrade 1997 (in cooperation with D. Dević); SERBIA. An Anthology of Serbian folk music, AIMP LX, Archives Internationales de musique populaire, Musée d'ethnographie, Genève 1999 (in cooperation with K. Knežević); The Roma in Serbia/Anthology of Traditional Gypsy Music, Balkan musical Archive, Volume 1, Culture of Peace Center, Nika d.o.o., Ljubljana 2001; Vrani se konji sedlaju: Traditional singers group "Petrova gora – Kordun", Belgrade 2003; Polyphony of the Balkans (recording for the concert), 34th Belgrade Music Festival, october 1st – october 16th, 2002, Belgrade 2003; The Muslim Tradition of Plav, Muzička akademija – Cetinje, Belgrade 2003.
Compositions: Gypsy songs (for soprano and piano), 1992; Songs from my Homeland (for soprano and string orchestra), 1995; Divine liturgy of pre-sanctified gifts (for tenor, bas and mixed choir), 1998; Hiram's Testament (oratorio), 2004.
FREEMASONRY
Initiated in The Lodge No.1 "Pobratim" (RGLY) in February 1994, where he was passed and raised Master Mason. In 2003/4 he was one of 13 founder members of the Lodge "Mihajlo Pupin" #13, where he held the Officer's position of Musical Master.